The Darling Downs Rose Society is a group of enthusiastic rose growers living in Toowoomba and the surrounding area. They hold regular events and run two rose shows per year in Autumn and Spring.
The Society meets on the 4th Saturday each month at 2pm at the Rose Cottage, Newtown Park, Toowoomba.
ON THE DOWNS– February 2022
It is with regret that we have to advise of the Winding Up of the Darling Downs Rose Society Inc.
The Society has been an institution in Toowoomba for the past 30 years having been Incorporated in September 1991, and the decision to close the club was a difficult one for its members.
Many institutions have been lost to communities over the past number of years and the cause is hard to work out. Whatever the reason, it has been a gradual decline and DDRS has succumbed due to the steady decrease in membership and the inability to attract new members.
We would like to recognise here, those members who have shared their experience, knowledge and love of roses, and given of their time and expertise, to make the club the great success it has been for such a long period of time.
Many friends have been made and lives shared!
THANK YOU TO EACH AND EVERYONE OF YOU!
The good news is that our membership has been transferred to the Queensland Rose Society and the Darling Downs will come under their stewardship and be identified as QRS – Darling Downs.
Darling Downs members are planning to continue to get together on a regular basis and will endeavour to stage both the Autumn and Spring Rose Shows
On a brighter note, congratulations must be extended to John and Sylvia Gray for receiving the "Australian Bred Rose of the Year 2022" award for their rose "Brindabella Pride".
This is an outstanding garden rose and many would know that this particular rose was also awarded the "American Rose Trials Sustainability Award".
A good one to have in your garden!!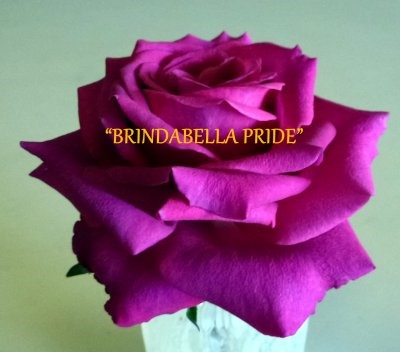 "STOP AND SMELL THE ROSES"
Toowoomba Delegate to QRS
Peter Gunders
Past President
Leo Cooper
Ph: 07 4633 1975
S
ecretary
Veronica Firth
Ph: 07 4615 5539
T
reasurer
Barbara O'Brian
Ph: 0403 611 506