Click on any of the links below to visit our sponsor's websites. Without these sponsors it would be difficult to perform the services we do, so please support them.
Donelle's Gift, Garden and Florist
Largest Potted Rose Nursery in Brisbane. Flowers are Farm Fresh, Every Day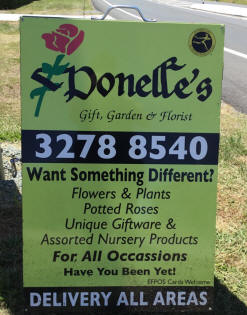 37 Crossacre Street, Doolandella-Forest Lake
Ph: (07) 3278 8540 or (07) 3714 9521, Fax: (07) 3278 8541
Open Mon to Fri 9am to 5pm, Sat 9am to 3pm, Sun by appointment only
We deliver flower orders anywhere in Brisbane, Australia and overseas. Member of Interflora and Petals

Give us a call for your next flower order to arrange your next wedding, funeral, corporate function and special occasion, or just to say "I Love You" flowers.
Neutrog Fertilisers
The Queensland Rose Society Inc recommends Sudden Impact fertiliser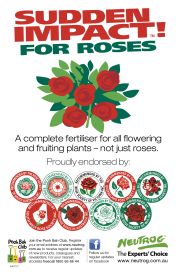 Queensland Organics
Manufacturers or Organic Fertilisers & Custom Blends
Neil Petersen, Sales and Marketing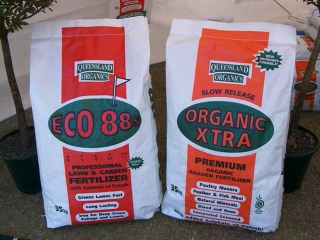 112 Potassium St, Narangba Qld 4504
Ph: (07) 3203 1379, Fax: (07) 3203 1425, Mob: 0412 257 009
Searles

Searles is the leading market innovator in the home garden industry and provides a wide range of exceptionally high quality products that produce excellent results. Through its extensive research and development program, a range of high quality products has been designed specifically to suit Australian climatic conditions and to provide you, the customer, with only the very best results.

J.C & A.T. Searle Pty Ltd (commonly referred to as Searles), is a family-owned and operated company situated in landscaped country premises on the outskirts of Kilcoy, approximately one hour's travel north west of Brisbane.

As a family, we are all avid and experienced gardeners and have been producing potting mixes, composts, organic fertilisers, liquid fertilisers and gardening products for over 30 years.

Happy Gardening from the Searle Family!